The Best Bounce House & Water Slide Rentals in Jesup, GA
If you're looking for the bounce house & water slide rentals Jesup Georgia has been talking about, you're in the right place. At Graceland Bounce, we have the largest selection of inflatables to entertain all your party guests. Our selection is unparalleled in the Fort Sweet Georgia area thanks to our many years of dedicated service in the area and our passion for FUN and entertainment for kids of all ages. We love watching the joy and excitement on the faces of children when they see our giant inflatables! Not to mention the look of relief when the adults realize that their children will be entertained all day long! Children will have a blast all party long and the adults will get to relax and enjoy some adult company and conversation.

Whether you're looking for a bounce house for a birthday party in your neighborhood, a water slide for a Vacation Bible School at your church, or even an awesome obstacle course for a fun day at your school, Graceland Bounce has the equipment and experience to send your event right over the top in Jesup, Georgia.

Graceland Bounce is Jesup, Georgia's premier bounce house rental service. With a wide variety of fun and exciting bounce house options, Graceland Bounce is sure to make your event a hit. From themed bounce houses to straight up bounce houses, we have something for everyone. We also provide a wide selection of accessories and supplies to ensure your event is a success. Our rental service is the best in Jesup, and we pride ourselves on providing top-notch customer service and satisfaction. Graceland Bounce offers the most popular bounce houses in Jesup, with a wide variety of sizes, colors, and themes. We offer bounce houses that are perfect for birthday parties, school events, or even just a fun day in the park. Our bounce houses are constructed with the highest quality materials and designed with safety in mind. Our professional and friendly staff will help you choose the perfect bounce house for your event, and we'll make sure it's set up and ready to go.
Order-by-Date
Combo Bouncers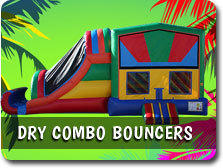 Toddler Inflatables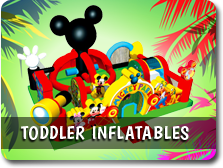 Dry Slide Rentals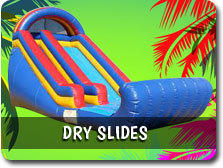 Water Slide Rentals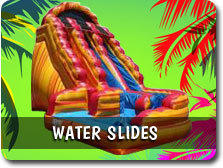 Obstacle Courses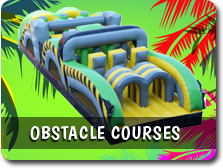 Bounce Houses Rentals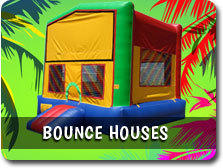 Interactive Games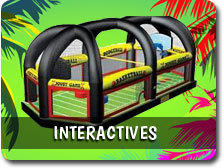 Concessions and Addons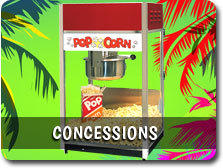 Tents Tables and Chairs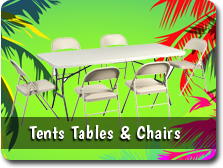 Awesome Selection Bounce House Rentals Jesup Georgia
If you're searching for the largest selection of bounce house rentals Jesup GA, your search can stop here. At Graceland Bounce, we have everything you can think of and then some. There's nothing more magical than the look on a child's face when they see a giant inflatable towering over them at a party. If entertaining children at your event is high on your priority list, then there's no question that you need one of our bounce houses for rent - they truly are one of the safest, most thrilling ways to occupy children for hours on end!
Whether you call them bounce houses, moonwalks, spacewalks, moonbounces, bouncy castles, or fun jumps, you can rest assured that we have the largest, most unique selection around! Our inflatable bounce houses are perfect for kids ages 3 and up and most of them can accommodate 8-10 children at once. The best part is that they come in so many different colors, shapes, and themes that you're sure to find one that compliments your event perfectly. But no matter how many we have in our line up, our classic Rainbow Bounce 3n1 Castle is always one of our most popular choices, it fits in perfectly with any event!
Combo Bouncers and Obstacle Courses Loaded with Features and Fun
If you thought our lineup of bounce houses was impressive, then wait until you see our combo options! These inflatables bring a whole new dimension of fun to your party or event. We have tons of options to choose from including different sizes, features, and wet or dry options. We invite you to take a look around and explore our options - there's truly something for every event! We have so many different themes and options, the children at your event will be blown away. Whether you're hosting a large or small event, we have the perfect combo bouncer to take it over the top. These beautiful inflatables feature everyone's favorite bouncing area plus so much more! Climbing walls, slides, basketball hoops, and then some. It's hard to believe there can be so much fun packed into one inflatable.
Need entertainment for a larger crowd? We've got you covered! Inflatable obstacle courses and interactive games are the ideal way to get every guest out of their seat and in on the action. Our giant obstacle courses are perfect for corporate parties, school functions, festivals, and more. Inside you'll find all kinds of action, from crawl tubes and rock walls to slides, and obstacle pop-ups. There are so many challenges that will fuel the kind of friendly competition that everyone craves!
Creating Memories That Last a Lifetime with Our Water Slides in Jesup GA
Want to know the secret to beating the heat this summer? Rent one of the giant inflatable water slide rentals Jesup loves from Graceland Bounce! Between our large selection of options and our commitment to providing clean, reliable slides, you can guarantee that your guests will have the time of their lives at your next event. We have all kinds of sizes and themes to choose from, so rest assured you'll be able to find the perfect water slide for your event and venue. There's nothing more thrilling than a refreshing slide down the giant slide into the cool pool at the bottom. We have options that accommodate guests of all ages, from the little puddle hoppers to the big kids who want to make a big splash. We have single-lane or dual-lane options to choose from, allowing your guests to race down two at a time. It's the best way to stay cool and have an amazing time all party long. Your guests will be thanking you for the reprieve from the heat!
Want to provide the ultimate in entertainment in one easy unit? Then you'll have to check out our combos - we have so many to choose from! Our wet combos combine the fun of a bounce house with the thrill and refreshment of a water slide. What could be better than that? It's the type of good, clean fun that will keep the kids occupied all day long. There's something for every age, venue, and party theme. Whether you're planning a backyard birthday party for your little prince or princess or you're putting on a big fundraiser and need room for a crowd, we have you covered! With our water slide rentals Jesup GA, all you need to do is add the water and we'll provide the fun!
Inflatable Dry Slides for the Cooler Months in Jesup, GA
Hosting a party during the cooler weather months when water slides aren't an option? No worries! That certainly doesn't mean your party can't still be a massive hit filled with nonstop fun. Our dry slides are the perfect solution for cooler days when it's a little too chilly for water. Our slides are massive, ranging from 16 to 27 tall! Each slide is safe and ideal for children ages 3 and up. We often rent these slides for fall festivals, birthday parties, and school functions. You can even upgrade to one of our combo options to add in even more features and fun. With so much to do, the kids will be busy jumping, sliding, and playing all day long.

Inflatable slides during cooler weather in Jesup, Georgia can make for a fun and exciting event! Graceland Bounce is proud to offer a wide selection of inflatable slides to accommodate any size event or gathering. Our inflatable slides are made with high-quality materials and are designed to provide hours of fun and entertainment. Whether you are planning a children's birthday party, school carnival, family reunion, or any other type of event, our inflatable slides are sure to be a hit! When planning an inflatable slide event in Jesup, Georgia, it is important to remember that cooler weather can affect the safety of the slide and its occupants. At Graceland Bounce, we take safety seriously and always recommend that the slide be used according to the manufacturer's instructions. We also suggest that the slide be used on a flat surface, away from any sharp objects, and that it is secured with stakes or weights to prevent it from moving or tipping over.
Package Your Inflatables with Event Rentals for Larger Events in Jesup, GA
Want to rent a complete party package for a large event? We've got you covered! We're happy to provide you with party package options that are customized to suit your event. We invite you to take a peek at our inventory and see what rentals will work best for your party. We have everything from concessions and interactive games to bounce houses and water slides. We'll help you put together a complete event that provides entertainment and memories that last.
Renting inflatables for large events in Jesup, Georgia from Graceland Bounce is a great way to bring an entertaining and fun atmosphere to any gathering. Whether you're throwing a birthday party, school carnival, corporate event, or community celebration, Graceland Bounce has the inflatables you need to make it a success.
Graceland Bounce offers a wide range of inflatables to choose from, from castles and slides to obstacle courses and interactive games. All of their inflatables are made with high-quality materials and are inspected and cleaned before and after each use to ensure safety. They also offer a variety of sizes and styles to fit any budget and event size.
When it comes to setting up and taking down inflatables, you can rely on the experienced team at Graceland Bounce. They have a team of experienced technicians who will come to your location and set up, operate, and take down the inflatable safely and efficiently. They also provide all the necessary supplies, including safety mats, extension cords, and any other necessary equipment.
Hosting a large event and want to take it to the next level? Then you have to check out our Xtreme Dance Dome. This giant inflatable dance dome is perfect for everyone from kids to adults. Let them dance the night away under the glow of the disco ball. It's an experience like no other! Or how about our giant 7 Game Sports Complex. This giant inflatable game has so much to do that your guests won't want to leave! Play basketball, soccer, football, boxing, volleyball, and so much more all in one place!
Choose a Party Rental Company You Can Trust
With years of dedicated experience serving Jesup GA with the best in party fun and entertainment, it's no surprise that we're the party rental Jesup trusts most for their party and event rental needs. We're a locally owned and operated family company that's dedicated to providing the best experience possible. We take the success of your event as seriously as you do, working hard to make sure that everyone has the time of their life. We've worked hard to earn our reputation as the best party rentals in Jesup GA and we can't wait to show you how.
All of the inflatables we rent are commercial-grade and made from only the highest-quality, lead-free vinyl available. We care about your safety! Each rental is fully cleaned and sanitized between rentals to ensure that your guests are protected. We guarantee that you'll receive a clean, beautiful inflatable every time you rent from us! Ready to get started? Give us a call today to reserve your Jesup GA party rentals and let's get the party started!
Booking Inflatables Easier Than You Ever Thought Possible
At Graceland Bounce, we know that planning a party or event of any size can be time-consuming, so we don't waste any more of it! Using our easy to navigate the website you can reserve your event rentals online anytime you wish. You can book your rentals anywhere, anytime. Here's how:


Select your Inflatable or Item


Choose Date and Time


Enter Customer and Event Information


Pay Deposit and Digitally Sign Contract


After you're completed, we'll send you an email confirmation as well as subsequent reminders leading up to your event date. If you have any questions for us throughout the process, we welcome you to reach out to our professional team at any time. We're here to alleviate the stress, hassle, and headaches that's usually associated with event rentals.
Testimonials from Happy Customers in Jesup GA
Don't just take our word for it, check out our online reviews to see what others are saying about our event rentals. We strive for excellence and from reading our many 5-star reviews you'll see that we exceed our customer's expectations, always going above and beyond. We deliver all over Jesup GA and the surrounding areas including zip codes in 31313, 31314, and 31315 in the Ft Stewart area. Get in touch today to see what all the fuss is about!

While we are headquartered in Hinesville, GA but we also service the surrounding areas such as Ludowici, Fort Stewart, Glennville, Jesup, Odum, Townsend, Brunswick, Reidsville, Hortense , Midway and all surrounding areas! Look no further for your bounce house rentals in Hinvesville GA because Graceland Bounce is the best option!